Sailing
Yachts rental
Experience a day filled with unforgettable moments.
Explore the breathtaking coves and beaches of Halkidiki! Indulge in the beauty of the Aegean Sea in the most luxurious way possible with Aktis Yachts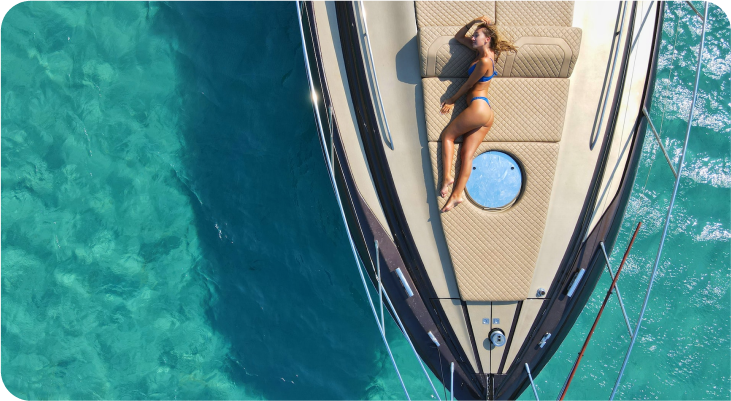 Water sports
SUP board
Love the outdoor activities? Explore the azure sea on a SUP board! Book together with your villa reservation and have it at your disposal for your entire holiday.
Approximate cost: 1 week - 80 euro, 2 weeks - 120 euro, 1 month - 180 euro.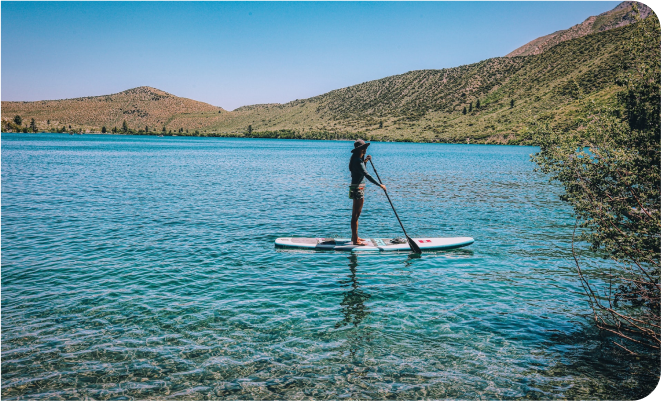 Sea & sand
Amazing beaches
Embark on a journey to discover the hidden gems of Halkidiki's coastline and immerse yourself in the pristine beauty of its beaches. Let our Halkidiki Guide be your trusty companion in planning your travels, with an extensive collection of photos, videos, and descriptions of the most intriguing places.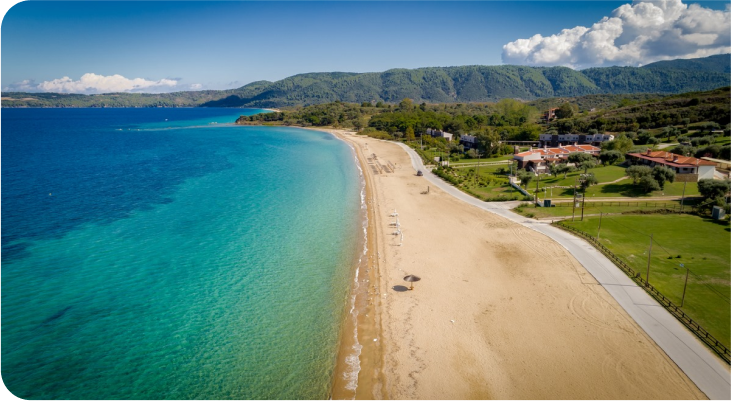 Excursions
Guided tours
Are you ready to discover the rich history and natural wonders of Greece? Let Aktis Guide take you on a personalised journey! Marvel at the captivating beauty of Greece's most incredible destinations. Whether you're seeking a cultural adventure or a scenic escape, our custom tours are tailored to your every desire.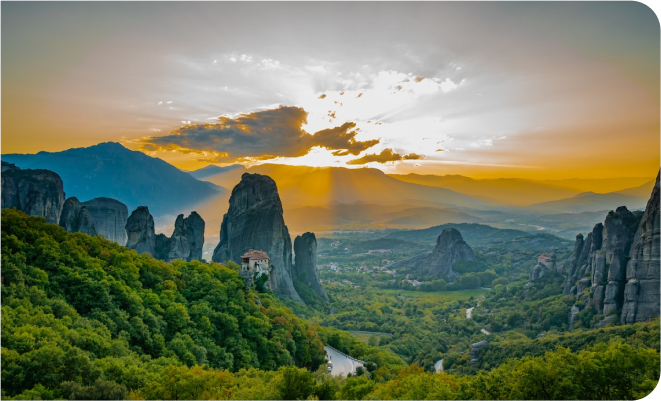 Relax
Massage
Enjoy a rejuvenating massage right in the comfort of your villa, leaving you feeling completely refreshed and reinvigorated. Simply contact our concierge and let us take care of the rest. Escape the stresses of everyday life and treat yourself to a luxurious massage experience.